JBT Security Systems – DSC Alarms Service Repairs & Installations Melbourne
Having problems with your DSC Alarm? If your DSC alarm has trouble conditions coming up on the keypad or is beeping, contact us immediately for advice and service. We can help you get your DSC Alarm checked over, and give you the best solution so you and your possessions can feel protected. You may need a DSC Alarm Service or a DSC Alarm Repair. to stop that annoying beeping noise or just have the alarm working properly. Call us on 1300 556 781 or you prefer a mobile  0411 37 80 82 Get a license security installer because, You only want somebody who is honest, friendly to deal with working on your DSC security system. Likwise because when you need it fixed you need it done correctly as the securiity license protects you as we can not get the security license if we have bad character. We service and install DSC Alarm Systems in Melbourne. Some of the common issues that can happen with DSC Security Systems are below. [Incidentally DSC Alarm products are excellent.]

DSC Alarms maybe under a different name. Like Modern Security, ADT Security, Chubb Security just to name a few
How to tell if they are DSC Security ALARM or not. Check the pictures on this page and see if any look like your keypad. Likewise you could send a picture of the Keypad to this mobile 0411378082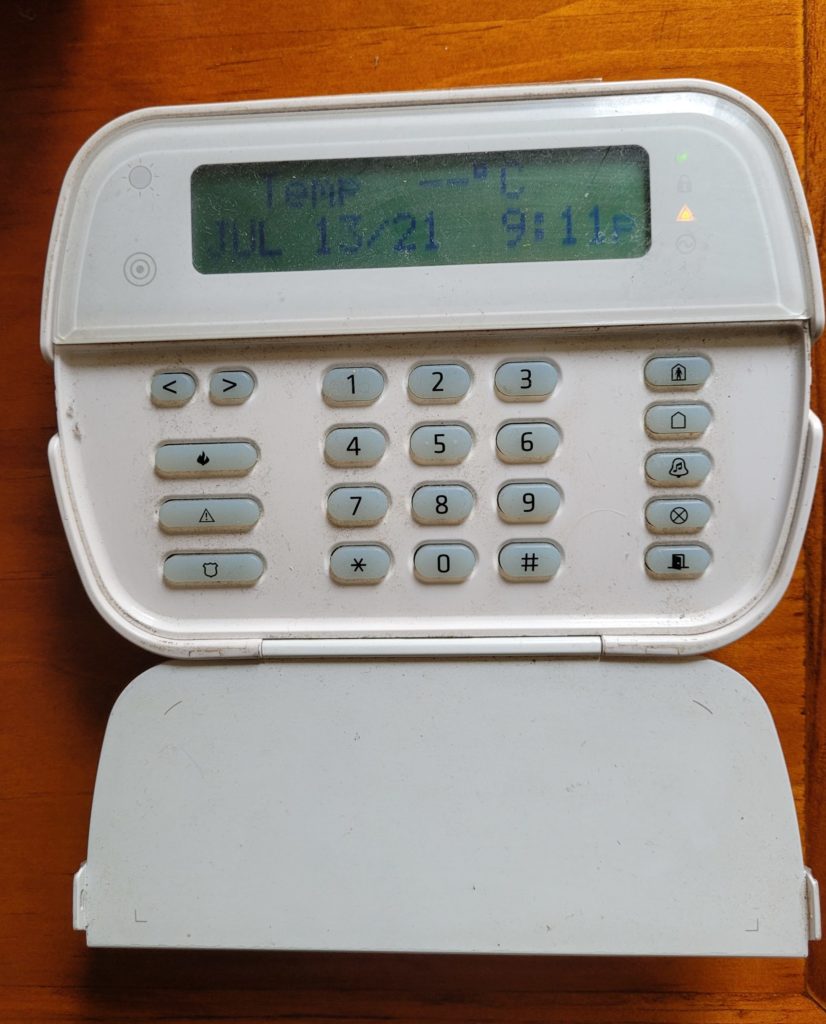 Beeping smoke detectors and/or keypad indicate that your system requires servicing.
Lost user or master code
Physical damage to sensors or products
Low battery condition
Power supply faulty
Some Tamper alarm issues – on a sensor or sensors.
False Alarms
Tamper issues on Control Panel
Damaged cables- via rats, an other vermon
A lot of these issues can affect how it sends signals to the back to base monitoring Station
JBT Security Systems is the best place to call for your DSC Security Products, servicing and repairs in Melbourne Victoria.
Contact us on 1300 556 781 if you need a fully qualified technician to repair your DSC security product.
New DSC Alarm Installations
We install new DSC Alarm Systems for Commercial Businesses [for commercial businesses we have an added exclusive advantage to help you stay in business when you decide to monitor with us] and Residential Premises, and of course CCTV Cameras. If you have a DSC alarm and you would like to have back to base monitoring, we can help you with that. You don't have to have a telephone line for you to get your alarm monitored in most cases. JBT Security Systems can help you with your DSC Installations in which if you like can include regular servicing.
If decide to do Back-to-base monitoring, not only will you have the control support but also JBT Security System support because you will have a qualified team you can trust.
Contact 1300 556 781
Why Get your DSC Alarm installed with us
When your DSC alarm is installed with us, you will rarely get false alarms because we do it correctly. likwise how set up and what we install that gives us an ege over other other security companies. So call us to get your security system in a friendly manner and so will be happy. Call 1300 556 781